Making Your Car's Emergency Kit | Edinburg, TX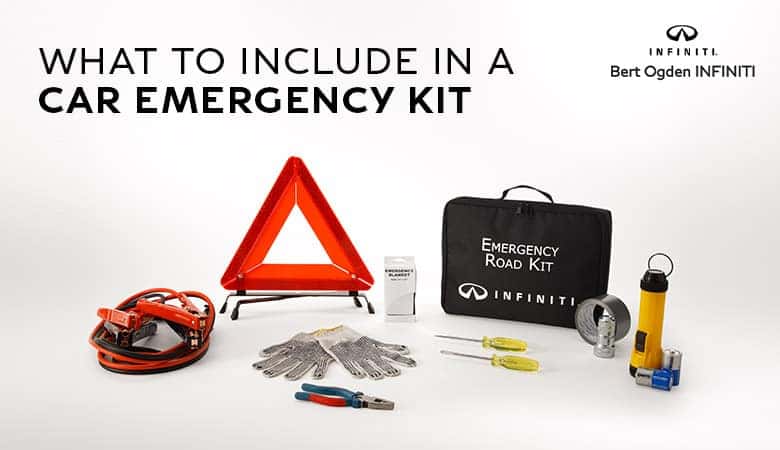 Safe driving and vehicle safety technology largely help prevent bad situations on the road, but sometimes unfortunate circumstances can leave you stranded — and in potential danger. Prepare for the worst but expect the best — by creating a car emergency kit that you keep at all times in your trunk or back seat. Below are some of the key essentials to include in your car emergency kit.
For the weather
The biggest element to protect yourself against if you should become stranded is the weather. Whether it's freezing cold, scorching hot, or very rainy, you should be prepared to weather the storm. Here are some things to include:
Hats, scarves, gloves, and mittens
Blankets
Hand warmers
Insect repellant
Sunscreen
Battery-operated fan
Rain poncho
For solving problems
Having tools at your disposal is very helpful in emergencies, but there is other equipment that can also come in handy.
Spare tire
Jumper cables
Small toolkit
Multitool
Charged power bank for charging phones
Flashlight with batteries
Battery-powered radio
Collapsible shovel
For caretaking
Make sure you can take care of yourself and your passengers during an emergency. This is especially urgent for children, pets, and people with special medical needs. Don't forget:
Bottled water
Nonperishable food items (granola bars, mixed nuts, etc.)
First-aid kit
Baby formula
Diapers
Dog food
Water bowl
Medicines
A note on COVID-19
Car emergencies are one thing, but a global pandemic is another. In the wake of COVID-19, Bert Ogden INFINITI in Edinburg, Texas, has launched several safety protocols in line with CDC and WHO guidelines. This includes Express Checkout, our online vehicle ordering system with at-home delivery. We also offer contactless vehicle maintenance. If you need to be on site at our dealership, we ask that you practice safe social distancing and wear a mask. We will do our part with regular sanitation of all common areas and vehicles before and after test drives.
---
For all your maintenance needs, contact the service department at Bert Ogden INFINITI in Edinburg, Texas.