Bert Ogden INFINITI Proudly Serves Mission, TX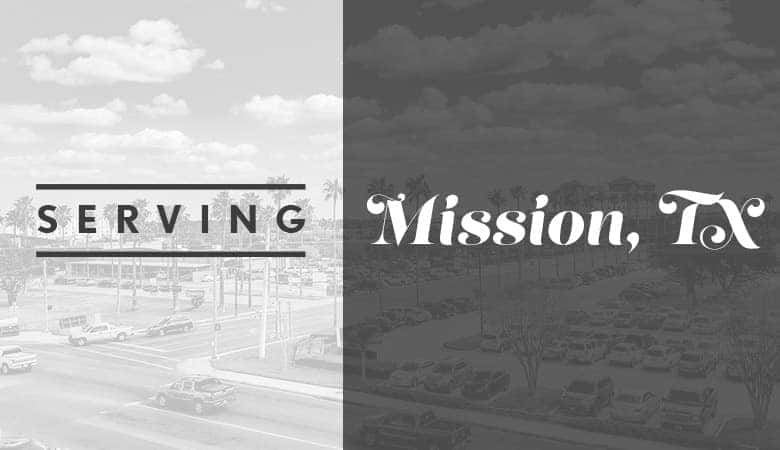 Not far from the home of Bert Ogden INFINITI in Edinburg, Texas, is a vibrant city called Mission, Texas. Our dealership is just 15 miles away — a short drive on most days. We love to visit Mission, Texas, for all the fun things to do and see (and eat).
The most recent estimate for population size is nearly 85,000 citizens — a large upswing from the last recorded census. We expect the community to keep growing thanks to abundant job opportunities and the safety of the community.

Things to Do in Mission, Texas
Looking for something to do when you visit the city of Mission, Texas? We recommend getting in touch with nature in Mission, as there is plenty to do on that front. Take the young ones to the National Butterfly Center or the World Birding Center to get up close and personal with some fascinating creatures.
Feeling outdoorsy? Spend the day hiking and taking in the sites at a park like Bentsen-Rio Grande Valley State Park or Anzalduas Park. Mission has an extensive network of hiking and biking trails. Check out the Mission Nature Park Hike and Bike Trail to get your workout in.
There are several landmarks that are worth seeing throughout Mission. You should add the Bryan House and La Lomita Mission to the top of your list.
Need a bite to eat? Mission offers plenty of delicious restaurants. Some of our favorites include Ranch House and The Griffin Grill. For breakfast, try out the Diaz Diner. You'll find a cheap but scrumptious meal waiting for you at Delia's.
Interested in grabbing a pint of craft beer after a long day of exploring the Mission area? Check out 5×5 Brewing Co. or head to nearby McAllen to try out Brewsome. Both have delicious crafts to sample every day.
---
While you are exploring Mission, Texas, be sure to stop by Bert Ogden INFINITI in Edinburg, Texas, to get a closer look at the current INFINITI lineup.